Roof repair and gutter installation in Braselton, GA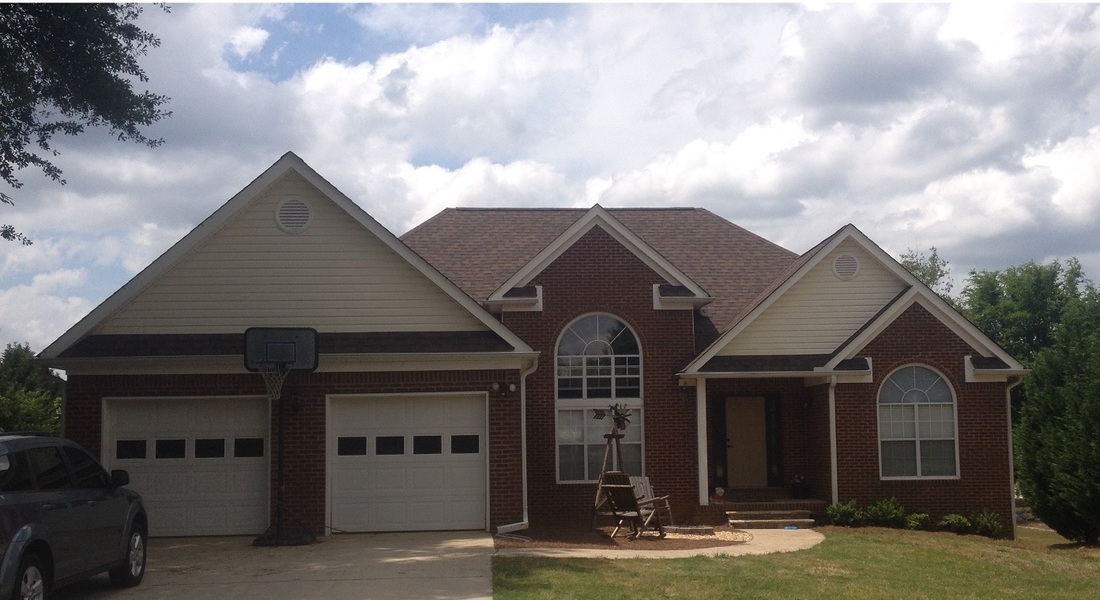 Trust OC Roofing Systems for proven roof repair!
Homes in Braselton are subjected to substantial weather throughout the year in the form of storms and even UV rays – and these occurrences can have heavy effects on your home's roof. If your roof is in danger, you need to call in an experienced professional you can trust. Otherwise, you'll most likely create even more problems for yourself down the line.
Fortunately, OC Roofing Systems offers high-quality roof repair and replacement services to help keep homes safe in Braselton! We are a trained and certified roofing contractor with access to the industry's best materials, no matter what your roof requires. Given the damage isn't too severe, our roof repair services will be able to do the trick, whether you're experiencing a roof leak, wood rot or hail damage, or issues with your ridge vents.
However, if an intense storm has created larger issues for your roof, roof replacement might be the best option. There are actually many reasons why roof replacement could be the right choice for your home, and not all of them are bad. In fact, a new roof will only add value and protection to your home, and you'll receive a return on your investment when you go to sell. Our professionals may recommend a new roof if a combination of the following circumstances apply:
Roof is very old or past warranty
Missing or broken shingles
Bare, curling, or buckling shingles
Numerous broken tiles
Damaged flashing
Cracks allow water or daylight through
On top of our roofing services, we can also make sure your gutters are in the best shape possible to properly direct water away from your home. Our gutter services include installation, cleaning, gutter guards, and more!
Complete your home exterior with quality siding
If you're looking to makeover your home's exterior, talk to us about our siding options. The right siding will add value to your home and make it stand out from the street. Different materials offer different benefits as well; for example, vinyl siding is known for its cost-effective durability and availability in a wide variety of colors, some of which can even imitate other materials. No matter what style you're after, OC Roofing Systems will have the solution you need!
You shouldn't let anyone other than a roofing specialist help with your home, and OC Roofing Systems has all of the roof repair, siding, and gutter services you need to completely restore your property. Schedule a free estimate in Braselton, GA today and see how our services can benefit you!